Get the Facts about Auto Tune Ups from Naperville Automotive Solutions!
Do I Still Need to Tune Up My Car?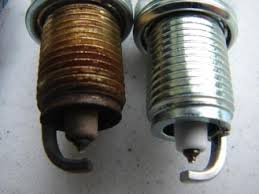 The meaning of the phrase tune up has drastically changed over the years.  As automotive technology has evolved, the items required to "tune up" your vehicle have all but ceased to exist.
In the days of carburetors and distributors with points, there was a lot of "tuning up" required in order to keep your vehicle running smoothly.
Computers have changed the way you tune up your car.
On modern vehicles equipped with computer controlled engine management systems, the computer actually tunes the engine without the driver ever knowing that it is happening.  With that in mind, what is a modern-day "tune up"?
What does a car tune up consist of?
Today, a tune up usually consists of replacing ignition components that can wear out over time.  These components include spark plugs, spark plug wires, distributor caps, and distributor rotors.  These components wear over time and if not replaced can cause your car to misfire.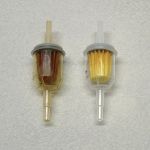 The fuel system on the vehicle can also be included during your tune up.  Over time the fuel system gets dirty.
Most fuel systems have a serviceable filter to remove the dirt, but once the filter gets to its maximum capacity it can become clogged and not allow fuel to flow to your engine.
A gas filter is an inexpensive service item that can improve how well your vehicle drives.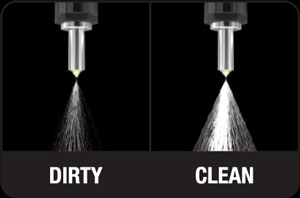 Cleaning your fuel injectors!
Fuel injectors can also become dirty over time.  When a fuel injector becomes dirty or clogged, the spray pattern is affected and the engine may run poorly.
A fuel injection cleaning service can help clean your injectors and restore them to the optimal spray pattern.
 What does a car tune up cost?
The car tune up cost can vary based on how much is needed in the tune up, the type of car you own, as well as if any new parts are needed.
A car tune up can be as low as $50 dollars, but it can actually be several hundreds of dollars in the end. You must factor in that a tune up may require not only parts, but also labor hours.
At Naperville Automotive Solutions we work directly with you regarding what is required for your vehicle based on how many miles and how your vehicle is currently running. You will always know what we are doing and how much it will cost.
What types of vehicles do we tune up at Naperville Automotive Solutions?
We provide tune ups on domestic automobiles include Chevrolet, Ford, Chrysler, GMC, Dodge, Jeep, Pontiac, Cadillac, Saturn, Corvette as well as high performance vehicles.
We also tune up most import vehicles including Volkswagen, Honda, Acura, Toyota, Infinity, Nissan, Audi, BMW, Mercedes Benz, Saab, Volvo, Land Rover, Porsche, Lexus, Scion, Mazda, Mini Cooper, Mitsubishi, Kia, and Suzuki.
Naperville Automotive Solutions is a family owned and operated automotive service and repair shop located in Naperville, IL. Our convenient centralized location allows us to service the Naperville, Aurora, Plainfield and Oswego areas.
Naperville Automotive Solutions
31W339 Schoger Drive, Suite B
Naperville, IL 60564
Call us at (630) 585-7560