Finding an Honest Auto Mechanic in the Aurora IL area just got a lot easier!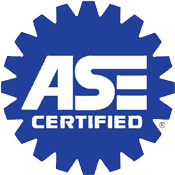 There is no worse feeling than having to deal with a car repair service and getting the run around or being treated like an idiot.
Finding a top mechanic for your car repair work in the Aurora IL area does not have to be an impossible task.
In fact, Naperville Automotive Solutions is just a short drive away.
Find an honest mechanic in the Aurora IL area that provides complete Auto Repair Services!
We always give you our personal attention. We get to know you, and work very hard to earn your trust.
Naperville Automotive Solutions is a privately owned family car repair service. It doesn't matter if you need a simple oil change, brake job, major transmission work, shocks and struts, or a major engine repair, we explain exactly what type of car repair we are doing and never do any repair work without your authorization.
You deserve expert full service and honest auto mechanics every time!
At Naperville Automotive Solutions, you can rest easy knowing you will receive the absolute best auto repair services. Every car repair or service we perform, is explained to you in simple terms and you leave knowing exactly what repairs were performed on your vehicle.
Take a quick look at what people are saying about us on Google. Naperville Automotive Solutions Reviews.
What makes our car repair shop in Aurora IL  different?
First and foremost, we have professionally trained automotive mechanics that use state of the art vehicle test equipment. To ensure your driving safety we also do a 27 point inspection with every service no matter how small.
Our waiting room is comfortable and provides Free Wi-Fi, and complimentary beverages if you would like to wait during your car repair.
Finally, What types of Car service, repair, and maintenance do we provide Aurora IL residents.
Naperville Automotive Solutions is your source for all of your car service, repairs, and maintenance needs in Aurora.
Whether you need simple routine car maintenance, or complex diagnostics, we have the tools, equipment and knowledge to get you back on the road knowing that your car was fixed right the first time.
Car Care Services in Aurora IL
30-60-90-120 thousand mile scheduled service
Tune Ups
Ignition Switches
Used Car Inspections
Air and Fuel Filters
Fuel Pumps
Fuel Injection Cleaning and Repairs
Ignition Wires & Cables
Oil, Lube, and Filter
Spark Plugs
Undercar Services
C/V Axles
Front End Work
Tie Rods
Ball Joints
Rack and Pinion
Steering Gear Boxes
Anti-lock Brakes
Chassis
Driveline
Exhaust
Electrical Services
Batteries
Starters & Alternators
Heating and Cooling Services
Heater Cores
Air Conditioning
Belts & Hoses Radiators
Radiators
Transmission Services
Flushes and Refills
Filter Replacement
Automatic
Clutches
Four-wheel drive
Front-wheel drive
Manual
Electronic Services
Electrical Trouble Shooting
Check Engine Light Diagnosis
Electronic Controls
Engine Sensors
Computer
Diagnostics
Drivability
Distributor and Distributorless Ignition Systems
Internal Engine Services
Cylinder Block
Cylinder Head
Timing
Need High Performance Parts or Upgrades on your Vehicle?
When you want a high performance auto shop that does quality work in the Aurora area, you need to consider the best. You take pride in your high performance vehicle and should not trust it in the hands of anyone but a true specialist.
Naperville Automotive Solutions specializes in vehicle accessories and high performance parts. From step rails and lift kits for your truck, to superchargers and handling packages for your high performance vehicle, Naperville Automotive Solutions has Aurora residents in need of high performance auto maintenance or repairs covered.
Check out our Auto Repair coupons and save money on your next Car Repair in Aurora.
That's right, we are always adding new car repair coupons and maintenance specials to help you get the finest in Aurora auto repairs and save money too!
So, whether it's a simple oil change, tune up, routine maintenance inspection or a major engine rebuild, performance auto upgrade, or any major car repair, we can handle it for much less than the competition.
Find out why getting your car repair in Aurora doesn't have to be a bad experience. Discover the difference at Naperville Automotive Solutions today! Call  us at 630-585-7560